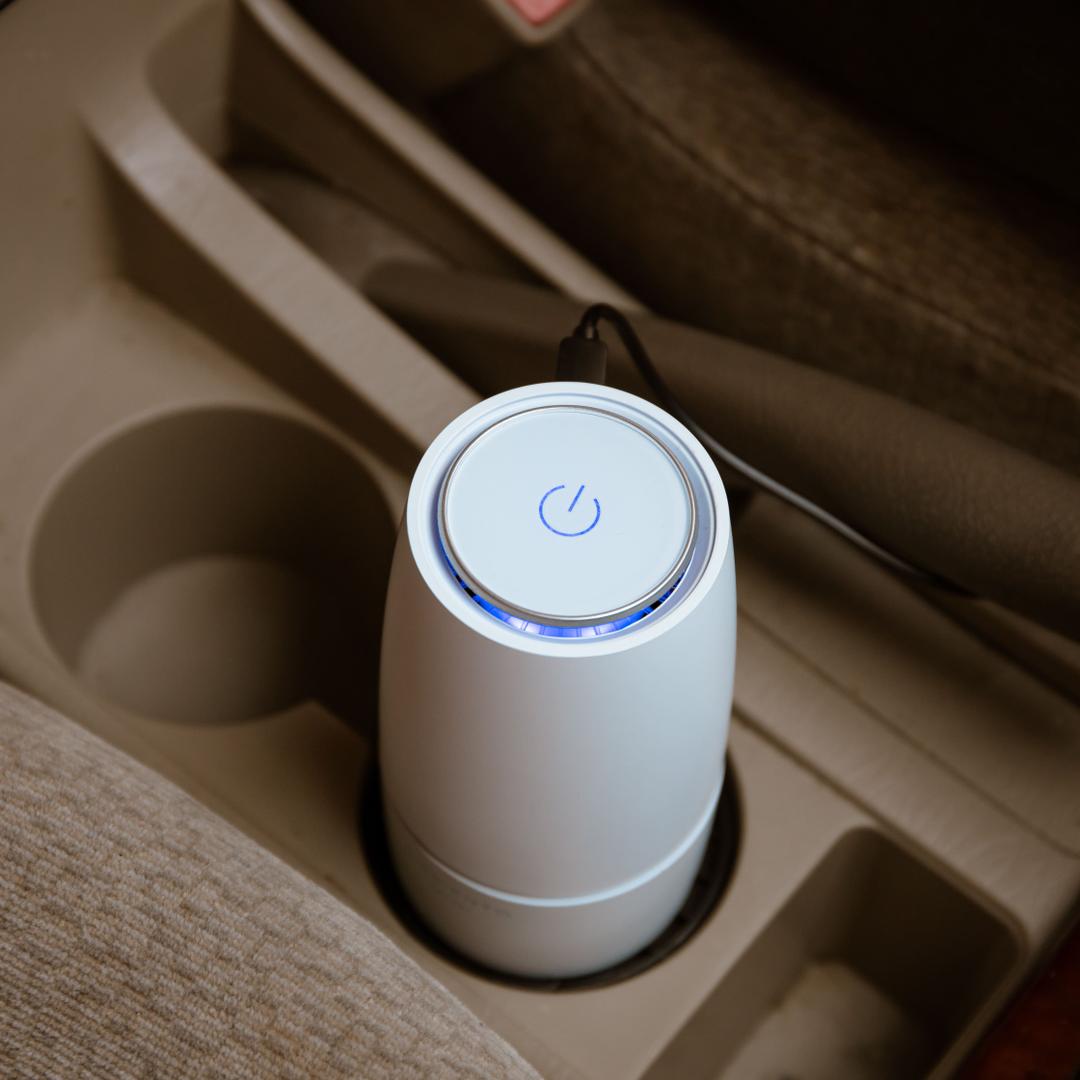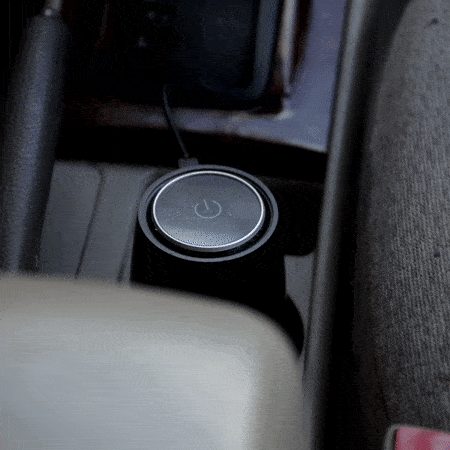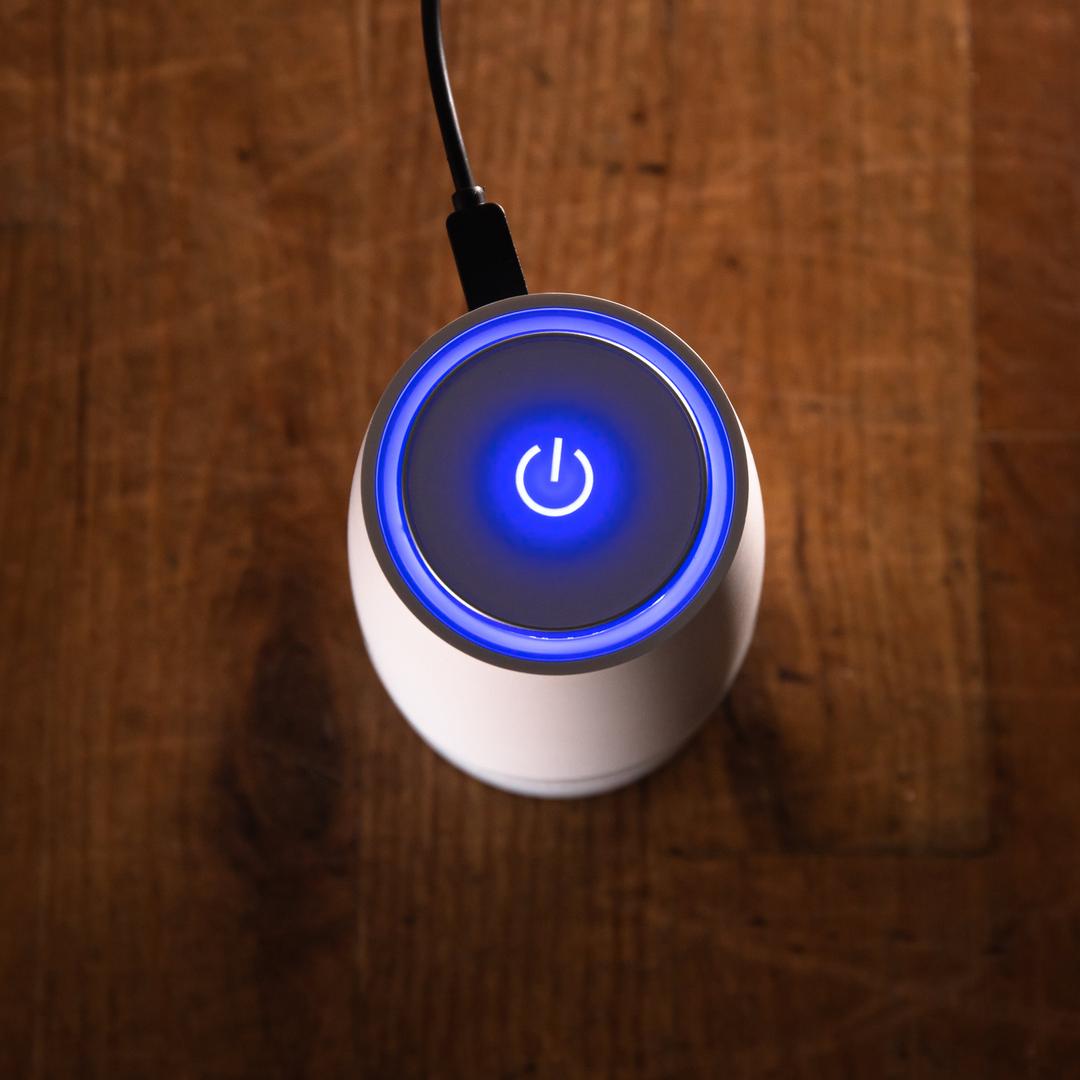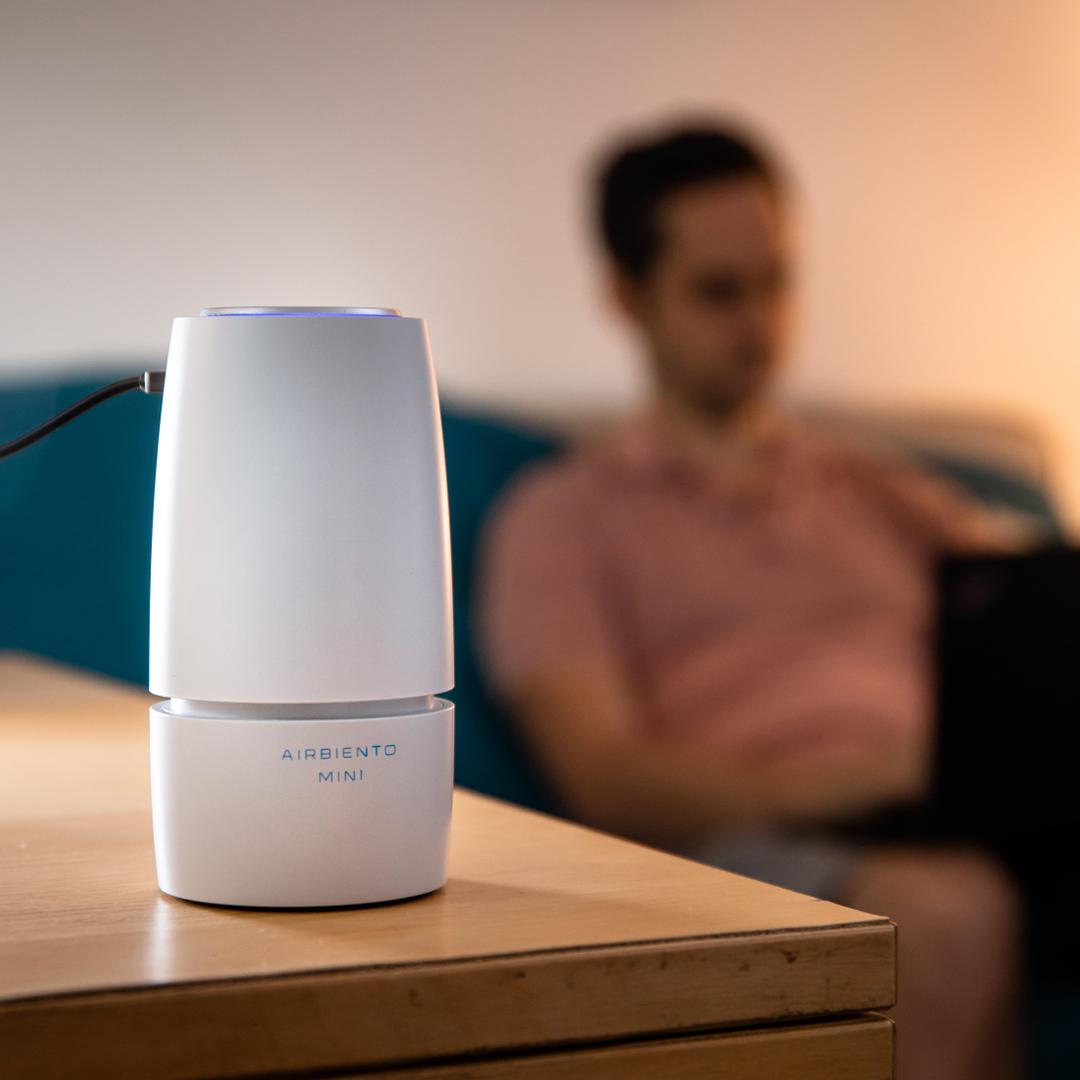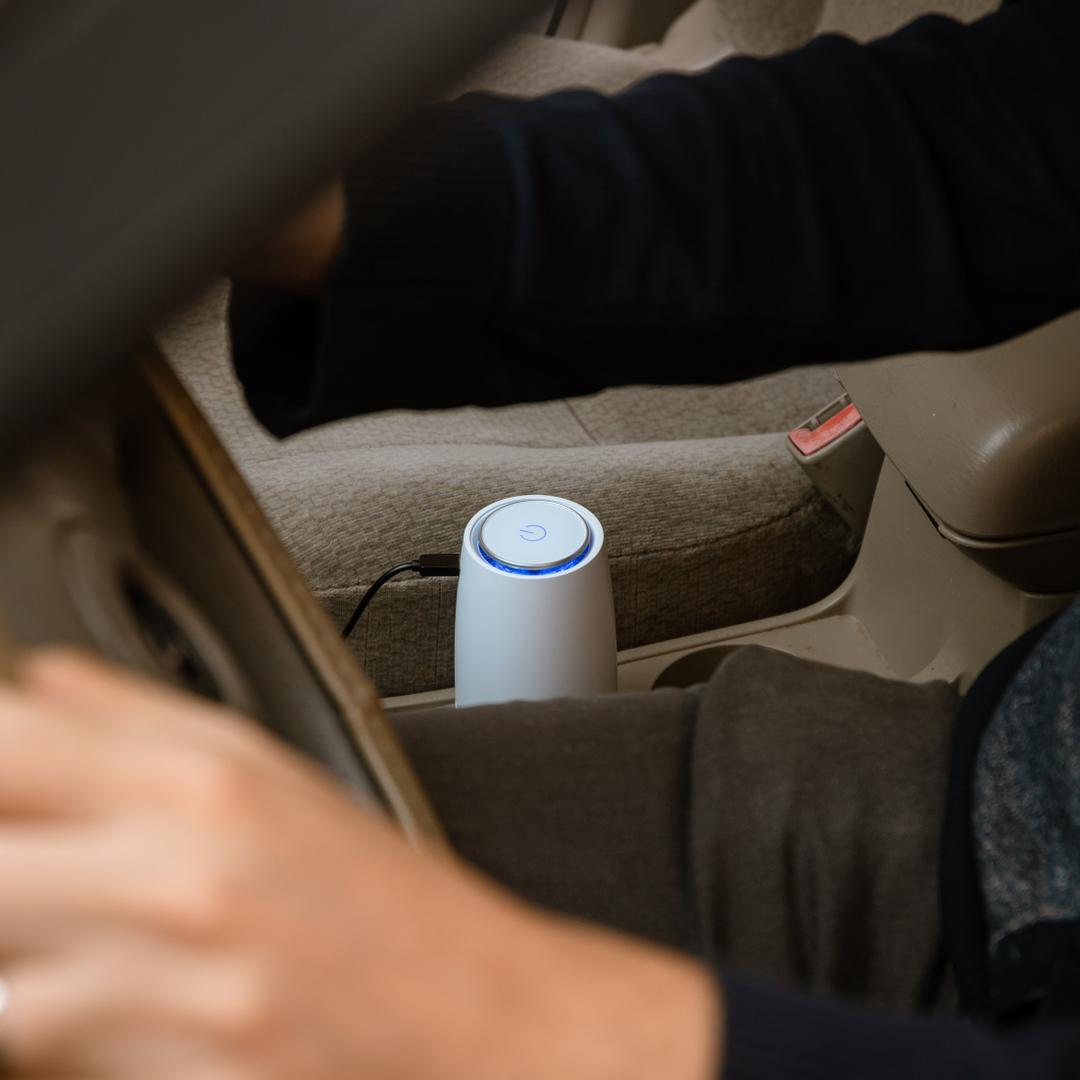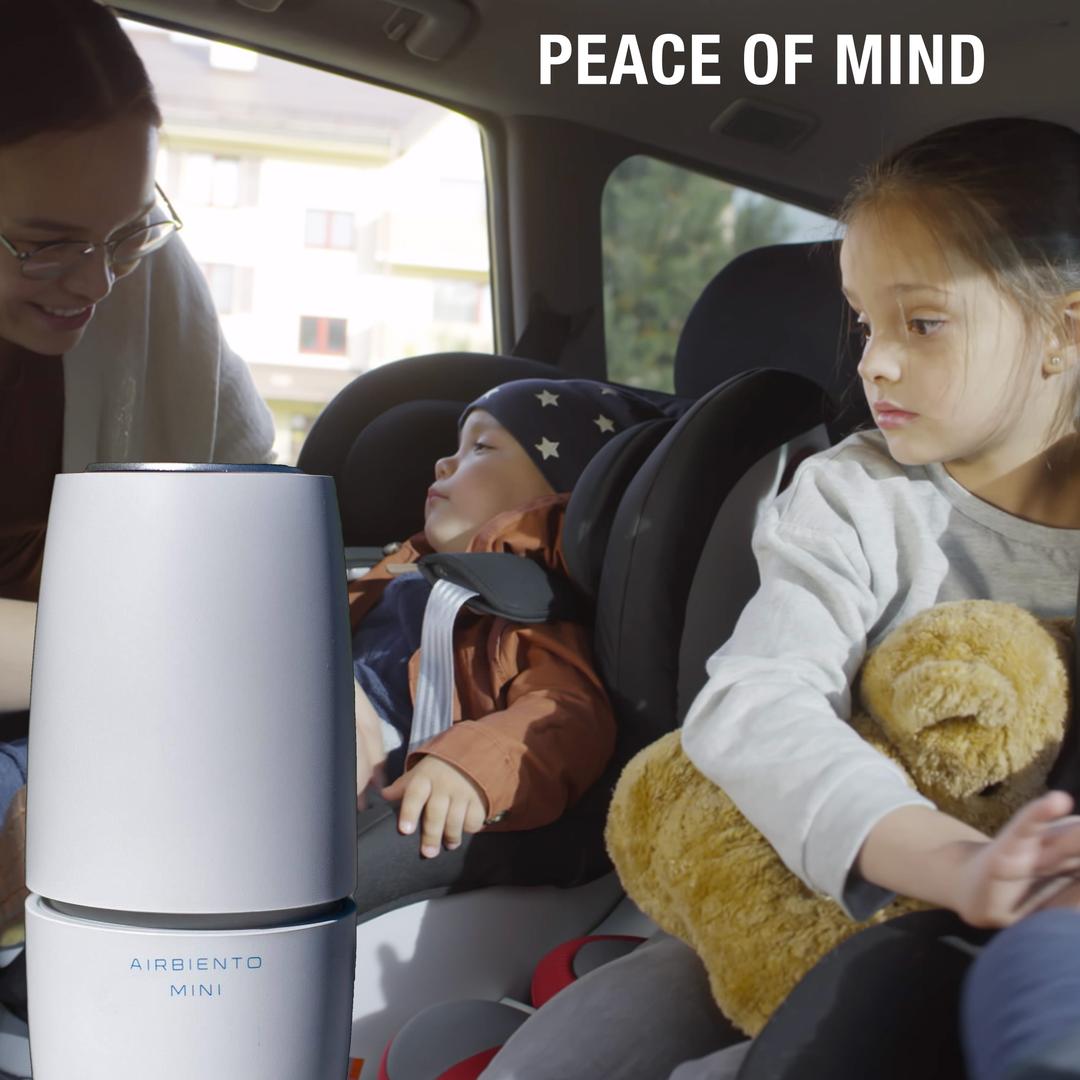 Airbiento Mini
™ 
Best Selling Purifier 
Our cars are often 20x filthier than our smartphones. The Airbiento is as essential as your seatbelt. You'll be breathing purified air which can reduce asthma attacks, allergies, coughing, and keep you healthy.  Try out risk-free.


Our cars are often 20x filthier than our smartphones. The Airbiento is as essential as your seatbelt. You'll be breathing purified air which can reduce asthma attacks, allergies, coughing, and keep you healthy.  Try out risk-free.

See the Airbiento Mini in Action!
"Exposure to particle pollution can result in increased hospital admissions, emergency room visits, absences from school or work, and restricted activity days."-United States Environmental Protection Agency 
✓Invest In Your Health: Our built-in True HEPA filter protects you from nasty floating air particles, which will keep your allergies in check and cut down on Doctors visits for upper respiratory issues. 
✓Clean Air Anywhere: The Mini is super portable and can effectively protect you in your car, at your desk, or anywhere you are on the go! Connects easily with an included USB Cable.

✓Coverage For Your Whole Family:  Cars are breeding grounds for nasty allergens, as well as viruses, bacteria, dust, pollen, pet fur, and more! 

✓ Forget Those Noxious Odors from Food or Smoke:Ditch the air freshener, breathe cleaner air that will have your car interior smelling as crisp as the day you drove it off the lot. Add essential oils for an even more pleasant aroma.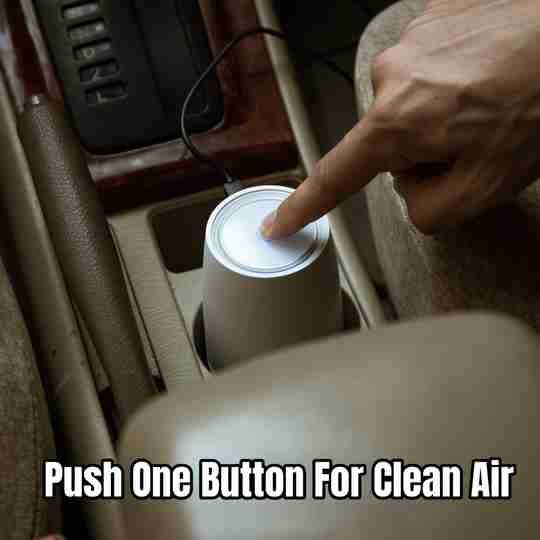 How Does It Work?
✓ True HEPA Filter with Triple Filtration + PM2.5 Elimination:  Our filter captures particles in the air down to a very tiny size (2.5 microns) at a highly effective rate.  Accept no substitute.
✓ Attack Smells With Science:  Produces negative ions that improve the air quality by destroying odor causing particulates in the air, rather than covering them up with an Air Freshener.
✓ Simple To Use:  Plug in the 5V USB Cable inside your car or at your desk and let the Airbiento Mini™  take over. Just one button push, and the Mini is activated.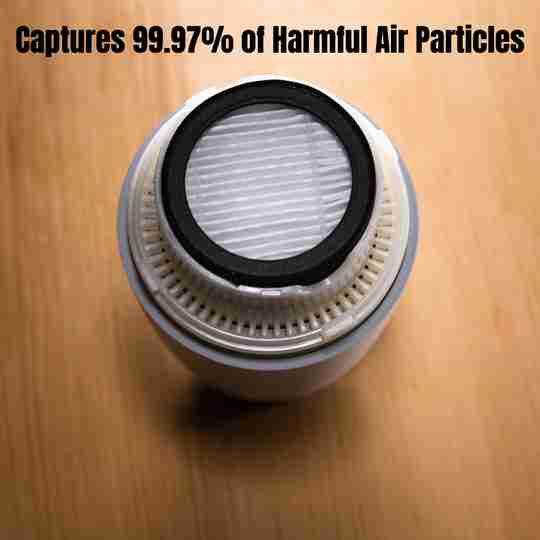 Claim Your Bundle For Maximum Savings: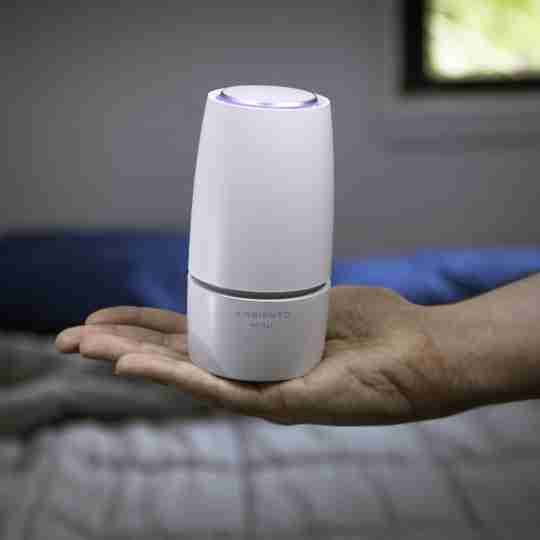 Even More Benefits?
✓ Sleek and Futuristic: The mini fits in the palm of your hand and weighs less than a pound. Innovative and minimalistic.
✓ Affordable:  Why spend hundreds on a car air purifier, that isn't even HEPA Grade?
✓ A Breath of Fresh Air Anywhere:  Pack the Mini for your next road trip. Covering a span of 150-200 square feet, it's perfect in a hotel room.

✓ Night Light Mode: Place the Airbiento Mini  near your bed, and protect your precious sleep space.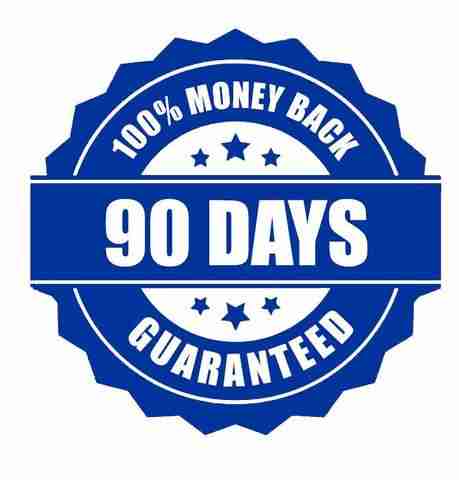 Try out the Airbiento Mini™ for an Industry Best 90-Days. If you're not happy for any reason, we stand behind our

Stress-Free return policy

. Send it back, no questions asked. Read our FAQ Page for more details.

Do I really need this in my car?

2020 has been a crazy year, from wild fires to an increase in overall air pollution. The Airbiento Mini™ is an essential item to own.  According to the University of California: "Over the course of a long drive, your car's cabin can accumulate levels of particulate matter and gases that are very unhealthy to breathe. If you drive a lot, as many commuters do, your respiratory system is exposed to substantial pollution."




Purchasing one (or more) is an investment in your health.

You say the Airbiento eliminates PM2.5, how can it affect my health?

Scientific studies have linked increases in daily PM2.5 exposure with increased respiratory and cardiovascular hospital admissions, emergency department visits and deaths. Studies also suggest that long term exposure to fine particulate matter may be associated with increased rates of chronic bronchitis, reduced lung function and increased mortality from lung cancer and heart disease. People with breathing and heart problems, children and the elderly may be particularly sensitive to PM2.5. (Source: NY State Dept. of Health)




HEPA is a type of pleated mechanical air filter. It is an acronym for "high efficiency particulate air [filter]" (as officially defined by the U.S. Dept. of Energy).  This type of air filter can theoretically remove at least 99.97% of dust, pollen, mold, bacteria, and any airborne particles with a size of 0.3 microns  (Source: US Environmental Protection Agency)


A HEPA Grade Air Purifier for under $100... What's the catch?

We call ourselves the "Affordable" Air Purifier for a reason. We have extensive industry contacts that allow us to pass on that price to the consumer. We believe in Clean Air for all and proudly ship free from our USA Warehouse.




Tell me about the Risk-Free 90 Day Guarantee?

We stand firmly behind the quality of all of our Airbiento products so much that we offer an industry best 90-Day Happiness Guarantee. Try us risk-free.  To see our full refund policy, see our FAQ.




What is the Estimated Shipping Time?

Normally we ship all orders out the next (or same) business day! Shipping is ALWAYS Free Within the United States. Expect your Airbiento in 2-5 Business days.





How big of a car/room does the Airbiento Mini™ cover?

The Mini easily covers an entire car/SUV/van.  It can be used in a smaller room, up to 200 Square feet in size. We always recommend purchasing a bundle, to cover multiple cars or rooms. If you're in need of something for a bigger space, consider our larger model the Airbiento Plus.




Will I need to replace the filters?

As a general rule, it is recommended that you change your filters every 6 months. It is possible the filter may last longer, depending on your environment. For both the Airbiento Plus and Mini, simply twist the lid off, then check the filter. If it appears dusty and dirty, then it should be replaced so that the purifier works properly.




If you need replacement filters: Click Here

How is this different than a humidifier?

Air purifiers capture dust, pollen, pet dander, mold, bacteria, viruses and more from the air so they don't end up in your eyes, throat, or lungs. A humidifier doesn't remove these items, and may actually increase them if the humidity level gets too high.



What our customers are saying about the Airbiento Mini

™

?